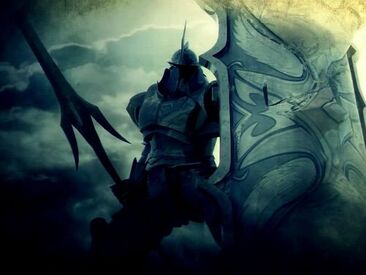 "This day you will stand no more! Your name will rot along with you while mine becomes legend."
- Grigon Baelis
Grigon Baelis
Grigon is the most famed of all human heroes that even the atrasitus dimension (Talahaz in common terms) have tales of him. Legends of him are told across the land that just the mere mention of his name would provoke everybody's attention.
Born from a family of two intertwined families called the Dalacus and the Baelis. Both said to be opposing houses but joint by the union of his father, "Homfle Dalacus", and his mother, "Una Baelis"
Ad blocker interference detected!
Wikia is a free-to-use site that makes money from advertising. We have a modified experience for viewers using ad blockers

Wikia is not accessible if you've made further modifications. Remove the custom ad blocker rule(s) and the page will load as expected.